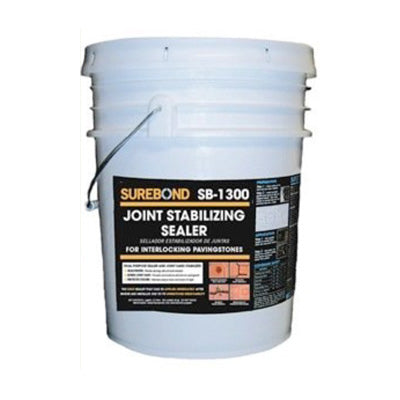 SB 1300 - Joint Stabilizing Sealer (Matte) - 5 Gallon Pail - (HP-SB1300P-1)
Regular price $255.93 Sale
SB-1300 Joint Stabilizing Sealer is a water-based, single component, enhanced sealer and joint sand stabilizer for pavers and natural stone. It is solvent free and VOC and EPA compliant. Seals the stone and hardens the joint sand.
NOTE: Due to it's water base formula SB1300 can be applied immediately
after installation of pavers, saving you time and money.